Wanderfly



In 2011, I joined Wanderfly, a travel startup with the goal of helping travelers find out where to go and what to do when they're there based on their interests and budget. We were a small team of less than 10, but worked swiftly to continuously push out new features and functionality to become one of the leading travel recommendation engines online. I led UX design, helping to develop and execute product strategy, created documentation to aid visual design and engineering, and along with our creative director and CEO, produced what would ultimately transform from a destination search to a crowdsourced destination and experience platform.

Along the way, we introduced features that would allow users to follow each other and influencers, find and book hotels and flights, add their own recommendations, and browse "lenses" or automatically generated guides (i.e., "Chowhounds,"Sin City Seekers," and "Cities In A Day"). If you were looking to travel anywhere around the World for 5 nights and were interested in doing things related to art, beach, off the beaten path, and on a budget, Wanderfly would be able to recommend at least 24 destinations catered exactly to your needs.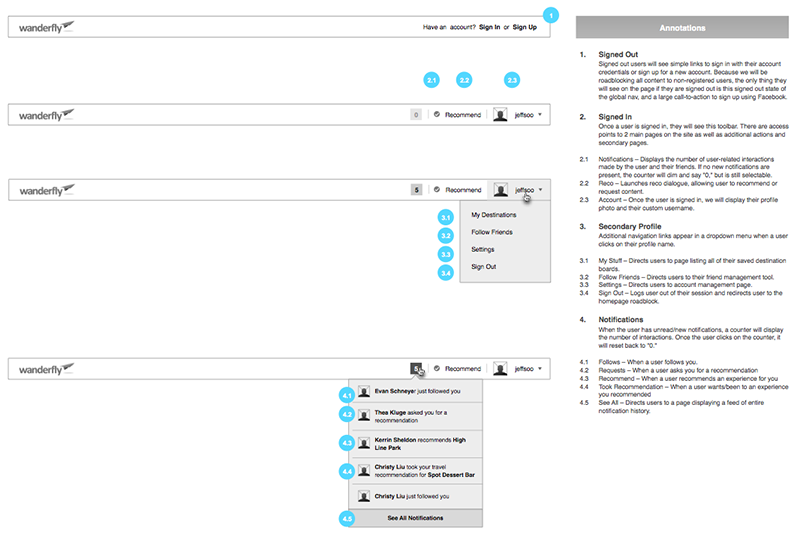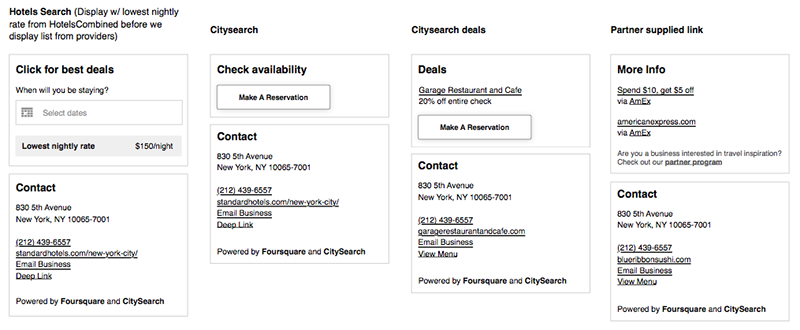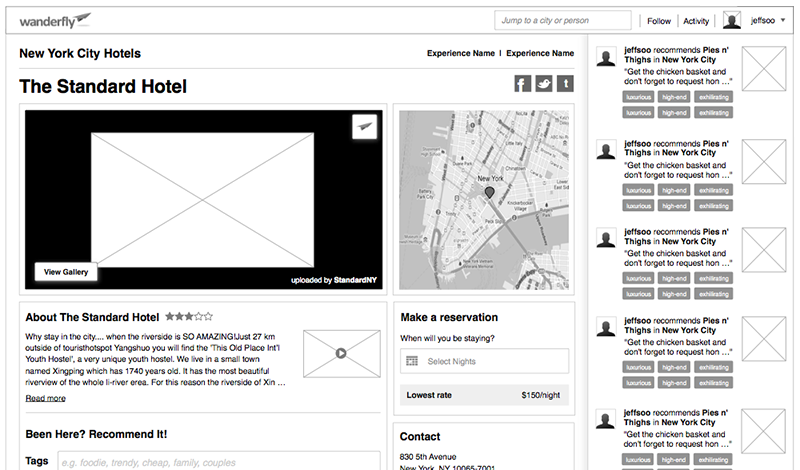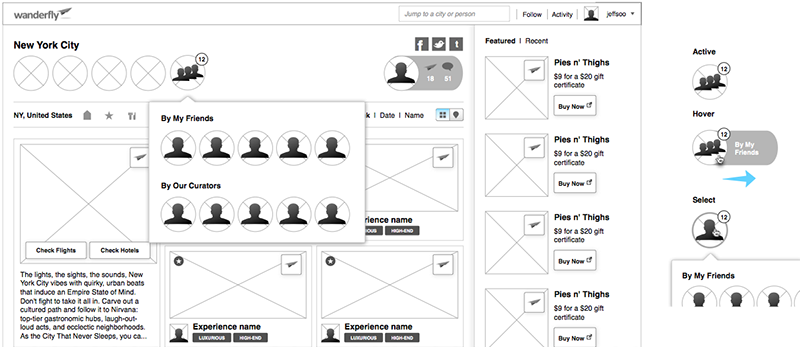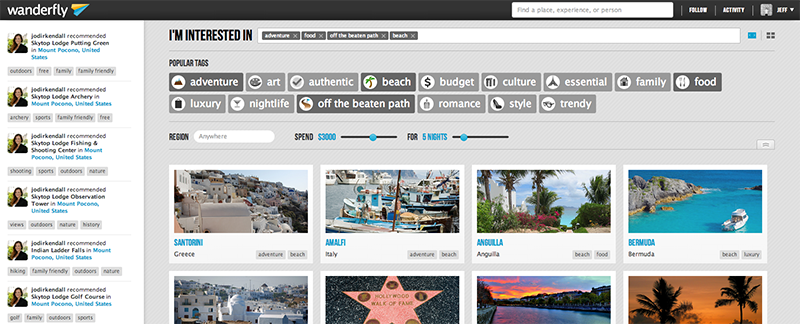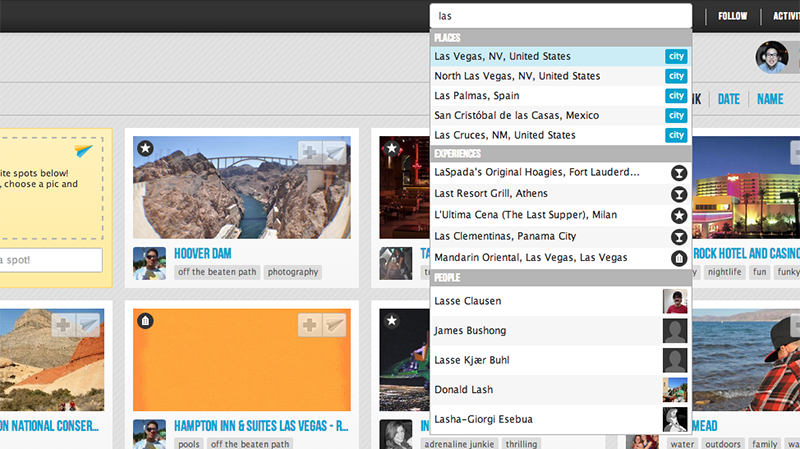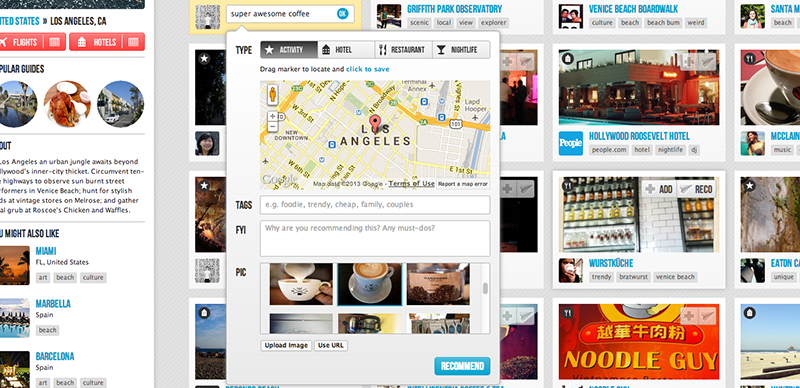 As the product continued to evolve, and as we saw visitors coming to Wanderfly on all sorts of browsers covering a plethora of screen resolutions, we decided to design the site to be responsive, displaying an accomodating layout based on several pre-defined break points.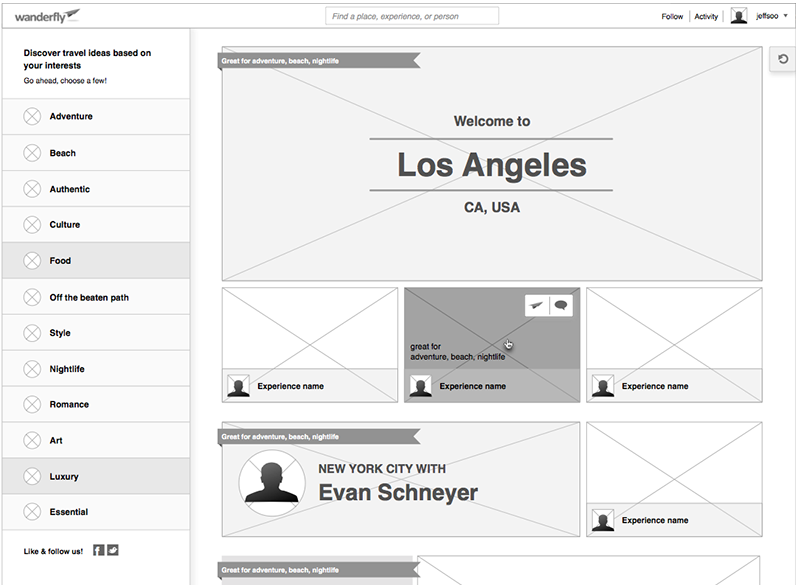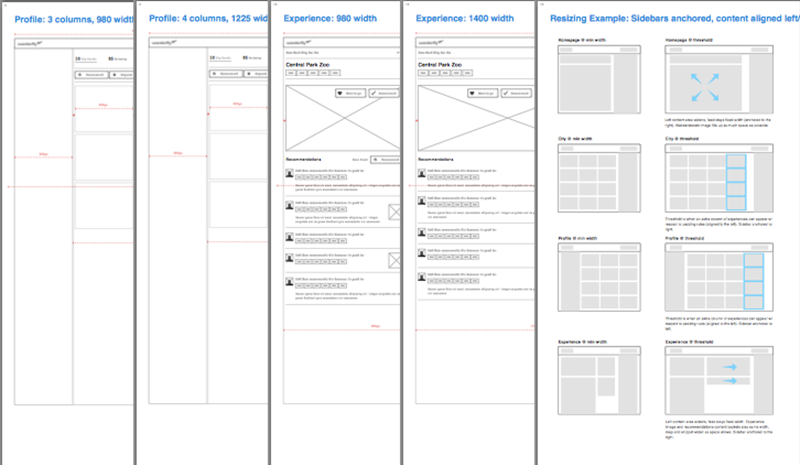 Simultaneously, we designed and developed a content management system built on Flex and Adobe Air, in order to keep organize, track, and maintain all of the content in our system. The CMS was constantly being used by our content managers, but we designed it in order to ensure that the product was working the way we intended it to, and allowed us to make and deploy quick changes to certain parts when we needed.